"Delight thyself also in the Lord: and he shall give thee the desires of thine heart."
- Psalm 37:4
This is one of my most-trusted life verses.  I'm thankful that, over the years, the desires of my heart have become the desires of HIS heart!  I think this means that He'll instill in us what we desire, not that He'll give us what we desire.  But, once our desires become His desires, we're more likely to see them come to pass, because they're essentially His plans!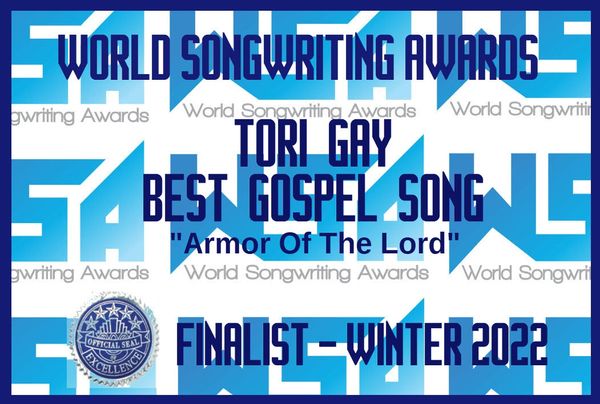 I'm so grateful to KnoxvilleVoyager for this interview!  It gave me a chance to talk about how the Lord has changed me as He's developed this ministry!
What a blessing to have this opportunity!
OK, y'all, here it is!  The video for "Armor Of The Lord"!  I've done a lot of videos, but this is the first *professional* video I've ever done!  So very grateful for the opportunity to do it...Lord willing, there will be more.  Sure, I hope you like it, but I really hope it will give you a little extra empowerment as you fight your daily battles!
A few pictures from my trip to Nashville to shoot the video for "Armor Of The Lord"!  It was a great day working on that, and my meeting with Scott Godsey was pretty encouraging, too...as usual, lol.  Can't wait until it's done, so I can share it with you!  If you haven't heard the song, yet, check it out on all the streaming platforms!
Y'all, I am SO excited to tell you that my new single is on all streaming platforms!! It was produced by Scott Godsey and Paul Secord, and that's an honor. I hope you'll like it just because you like the song, but I pray it encourages you in your daily fight!
PLEASE SHARE :)